Last October, we celebrated Phoenix's 2nd birthday, and Griffin's half birthday of 6 months. Of course, Griffin had no clue what was going on, and didn't get to taste his cake, but Phoenix was so excited about his special pancake breakfast, visits from both sets of grandparents, the party decorations, opening presents and eating cake.
I've really been wanting to try making some little fondant animal cake toppers, and what better opportunity to practice than for my boys' cakes? I'm not including recipes today, so these photos are purely for inspiration, perhaps to give you ideas for decorating your own kids' cakes…

Phoenix's favorite stuffed animal is a grey bunny, so of course, I had to make him a cake with a cute little bunny topper. And for Griffin, we decorated his room with lots of woodland stuffed animals, so I carried that theme over to his cake. I love how they turned out!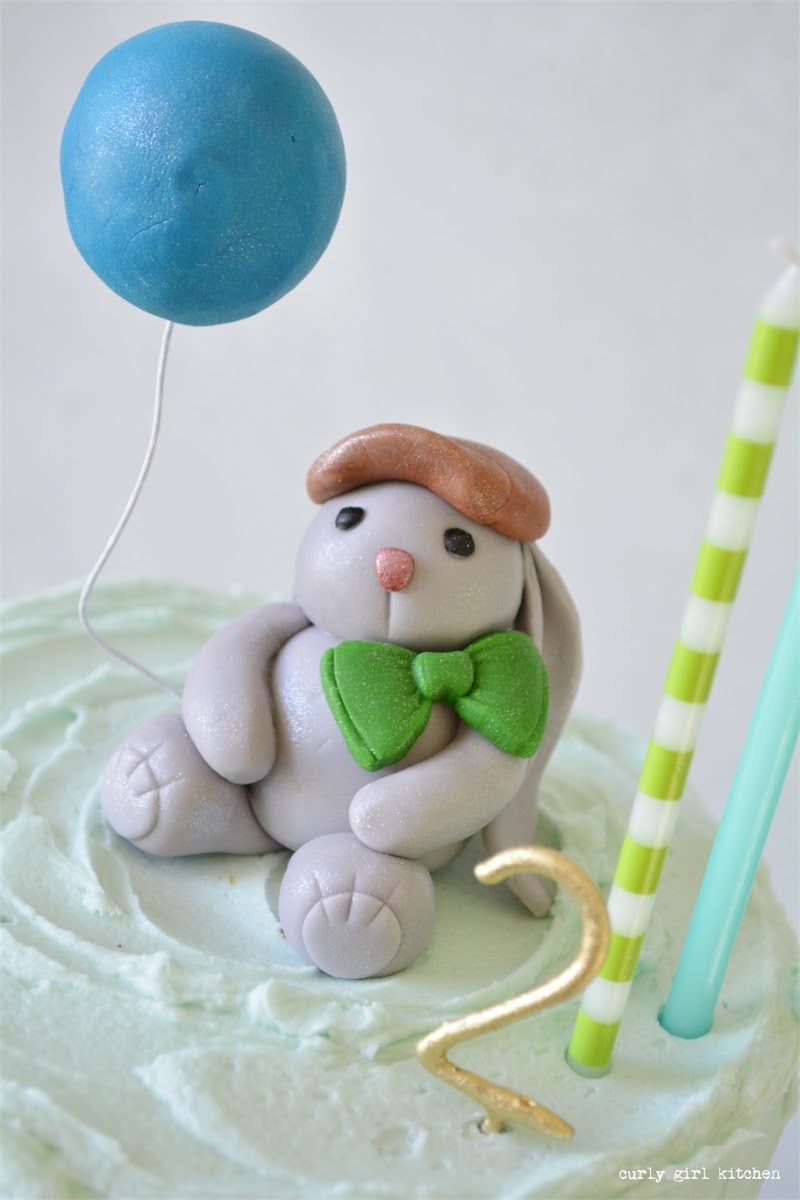 To make the animals, I first turned to Pinterest for inspiration, and browsed through many photos of fondant cake toppers. In the end, though, I just had to sit down and start playing and sculpting and trying again when I didn't get it right. And working with each piece separately, I found that it really wasn't hard at all. Start with making the body, then the arms, legs, head and other smaller details, adhering each piece with a dab of vodka or water. Remember playing with Play-Doh as a kid? It's a lot like that. You can buy fondant cake toppers on Etsy, but it's so much cheaper to make them yourself.
Being a boy mom, I have a feeling that I'm going to be making many more cakes over the years that push me out of my decorating comfort zone, and it's going to be fun to see what they request in a year or two.